"I'm a California, New York guy," Michael Basch tells me. "I figured I'd be really bored here."
"Here" is Tulsa, the second-largest city in Oklahoma, known for its new $465 million public park, the Gathering Place, and its annual Chili Bowl. Since moving there earlier this year, Basch says that he hasn't been bored at all. The city may be 1,640 miles and a world away from his old home in Manhattan, but it has its own charms: Tulsa is "super hip," "super unique," and "exclusively un-exclusive," he says. He calls it "the Paris of the Heartland." (Apparently, nobody else does, yet.)
Another big plus is that Tulsa is much, much cheaper to live in than New York City. The median home price here is about $120,000, not nearly $700,000. And, for about 25 lucky telecommuters looking for a change of scenery, it's about to get even more affordable.
Starting this week, remote workers from all over the country can apply to move to Tulsa in exchange for $10,000 in cash, a housing stipend for a fully-furnished apartment in a building downtown, and a desk at a local co-working space. The program, called Tulsa Remote, is being fully funded by the George Kaiser Family Foundation, a Tulsa-based philanthropy (where Basch now works), and was planned with the city's cooperation.
Program applicants must be over 18, eligible to work in the United States, and able to move to Tulsa within six months. They have to come from outside Tulsa County, and be doing full-time remote work for a company that's based elsewhere, or be self-employed. And to get all the cash, they have to stay the full year.
"Folks in the country—maybe particularly on the coasts—in this technologically changing environment can literally live anywhere and do their jobs," says Ken Levit, a GKFF spokesperson. According to Flex Jobs, a remote job-finding site, 3.9 million U.S. employees work regular remote jobs at least half of the time—a share of the workforce that grew almost 10 times faster than the rest between 2005 and 2015, and now includes everyone from virtual golf instructors to virtual neurosurgeons. Of everywhere remote workers can work, Levit says, "we're bullish on Tulsa."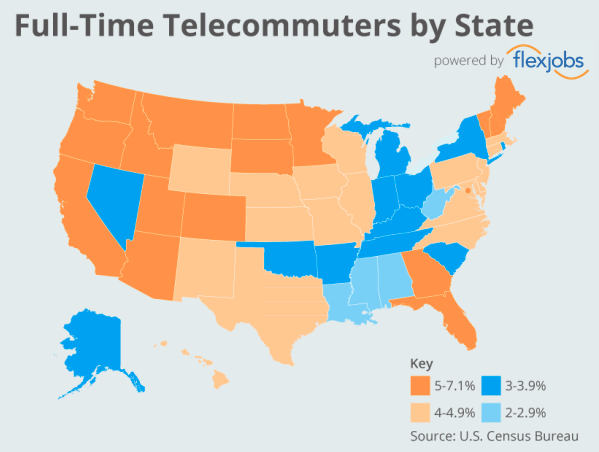 But Tulsa is not the only region that's identified this growing fleet of non-office-bound employees as a valuable community asset. The project is the latest in a string of tactics aimed at incentivizing workers to move away from ever-more pricey superstar cities and into less-booming towns.
In May, Vermont passed legislation that lets it offer $10,000 in tax breaks to remote workers who live there for two years, which it will start giving out this January. In October, Maine expanded a program that offers student loan forgiveness to certain recent graduates who choose to live and work (not only remotely) in the state. Both are efforts to stymie brain drain and population loss as the regions' residents age. Similarly, Montana invites people who grew up in the state but have since moved to "Come Home to Hunt" each hunting season, giving them reduced license prices in the hopes that they'll remember how nice their hometown was.
Newton, Iowa, population 15,000, has one of the longest-running variations on this theme. Since 2014, it's given new home builders and buyers $10,000 in cash plus a "welcome package" worth $3,000 (which at one point included a free ride-on lawnmower) to spur development and stanch population loss after the town's Maytag factory closed in 2007. "When Maytag left, we saw our population drop maybe 500 people over a couple of years," says Bruce Showalter, Newton Housing Development Corp's housing director. "We did a housing study, and they basically said we were dying."
But Newton has started to turn its situation around. Since the first $10,000 subsidy was given, 55 units have been permitted; 46 percent of them to new Newton families.
"I love seeing these trends of the second- or third-tier cities trying to bring in talent," says Sara Sutton, the CEO of Flex Jobs. "It brings jobs and people to areas that don't necessarily have a lot of either."
Think of these perk packages as Amazon HQ2-style incentive wars, except in miniature. Instead of trying to woo whole companies with billions of dollars in tax breaks, cities and states are paying individual workers thousands. The boost in employment may be more gradual, but the per-employee cost is much smaller: If Amazon meets its hiring goals in Long Island City, for example, the state of New York has offered to give the company $48,000 in tax incentives for each job they create.
Beyond the individual impact of each new job (plus those workers' households, as some remote workers will also bring spouses who are then employed locally, and kids who grow up to be, too), Sutton says that fostering a strong remote worker base helps keep homegrown talent within the community for generations. "Say you have a rising star in tech or medicine from the local community college or high school. In order for them to get a job in their field, they have to move away." By de-stigmatizing work-from-home jobs in the community (some people don't think telecommuting is a legitimate thing, she says) and making them readily available, you can keep those stars invested.
Vermont's $10,000 payouts have drawn criticism, however, because the long-term economic benefits seem uncertain. "Attraction and retention are notoriously difficult to prove," state auditor Doug Hoffer told the Vermont weekly Seven Days. "Where is the evidence that this… will return at least as much to the state [in economic growth]?"
Tulsa's program, which has already attracted more than 1,800 applicants in its first two days, will likely be met with less resistance: Though the city has put resources toward promoting the project, the money offered is private, not public. This doesn't mean Tulsa is ruling out more competitive public bidding. The city bid on HQ2 last year, offering the company city-owned property and an increased sales tax. Tulsa didn't make Amazon's shortlist, but it did pick up a commitment from the company to open a 1,500-worker fulfillment center. "We have a very active effort for [attracting] secondary offices, headquarters, and advanced manufacturing companies," Basch says. But "we're not as strong as we'd like to be in tech and data science—things that are important for 21st-century companies." In order to make the best hypothetical pitch to the HQ2s of the future, they'll have to home-grow that talent first.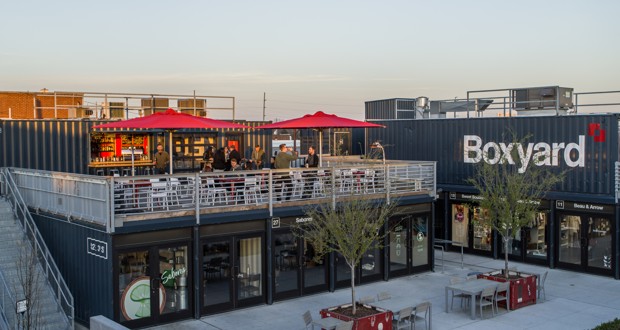 Levit says Tulsa won't recruit from any field in particular. But unlike some of the other regions' intake schemes, Tulsa also won't fund just any worker's move. The application, available on Tulsa Remote's website, is pretty involved: It asks applicants for their social media handles, reasons for leaving the place they're currently living, how much they travel for work, educational background, and hobbies. It also probes these future Tulsans' personalities by asking how much they agree with statements like "I highly value being part of a tight-knit community in the city I call home," and "Ease of living (low traffic, affordable housing) is a high priority at this point in my life." If workers make it past the initial vetting, next comes a video interview and a site visit. Only 20 to 25 winners will make the cut, Levit says.
With this casting process, Tulsa is "looking for people that will do more than bring their job here and live here," says Levit. "Folks that would like to come to a city like Tulsa of our size, and our personality, and invest themselves in trying to make a real go for it … beyond just the year."
As for outreach, they're looking to poach newcomers from pricier cities—places where people might be thinking, "I'm working so hard to live in this small apartment and just get by. Does it have to be that way?" says Basch. But Tulsa also is looking to recover people who once called Oklahoma home. "We think there could be a powerful boomerang effect for this," says Levit. "I think a lot of moms and dads and cousins and brothers and sisters are going to be sending this to their favorite cousin that really needs to move to Tulsa."
To make sure participants don't just snag the cash and then hie away to Portland or Seattle, the foundation will space out their checks: Workers will get an initial housing stipend up front, but will have to pick up $500 per month in person, and wait to get the rest of the bonus at the end of their first year.
And to make them stick around for longer, the program is designed to build community, with social events like wine tastings and panel discussions programmed just for this cohort. They'll all work for free at 36 Degrees North, a co-working space that calls itself a "basecamp for entrepreneurs." And, if they want to take advantage of a rent discount, three months of free utilities, and a year of free furniture, they'll even live together in the same building in the Tulsa Arts District, right around the corner from 36 Degrees North.
No one has to participate in this group bonding, of course. (And if workers skew older, and bring their families—an unlikely but plausible scenario—they probably won't.) But throw a bunch of untethered young people together in a hip renovated building, guide them through various team-building activities, and make sure they both work and sleep adjacently, and you've pretty much created a reality TV reboot. "It'll be an interesting social experiment," says Basch.
Welcome to The Real World, Tulsa.