Keep up with the most pressing, interesting, and important city stories of the day. Sign up for the CityLab Daily newsletter here.
***
What We're Following
The bus stops here: Even if you ride the bus every day, there's so much you don't know about your bus driver's day. Driving a 36,000-pound, 40-foot-long vehicle through crowded and chaotic streets is a delicate, dangerous dance. Today on CityLab, Brendan Bartholomew, a driver for San Francisco's Muni offers a driver's-eye view of what it's like behind the wheel of a city bus, beginning with the intense driver training bootcamp that drills in the safety-first mantra as an almost sacred discipline.
It's not just what bus drivers see through the windshield: They are steering one of the last vestiges of the public square and transporting the passengers who often face the city's toughest challenges. Intersecting with people's daily lives means their jobs are just as much about customer service as driving their routes. "Drive a bus, and you are simultaneously a whipping boy, sounding board, hall monitor, and priest-confessor," writes Bartholomew. "You see people at their happiest and at their worst." Read it here: Confessions of a Rookie Bus Driver
---
More on CityLab
---
Look ma, no car!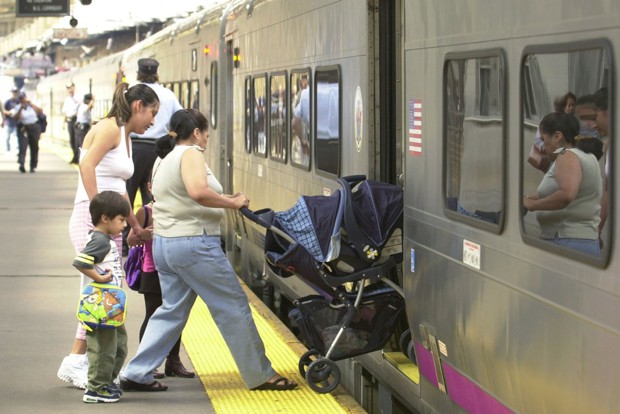 When we first started our series about raising kids in the city, Room to Grow, many of you told us about wanting to go car-free, but were worried about the additional challenges with small children.
Now we want to hear from those of you who are making it work. If you or anyone you know might be interested in sharing their experiences of walking, biking, bus riding, train hopping, and ride-hailing with the kids in tow, please fill out or share our survey here.
---
What We're Reading
Newly elected Democratic Socialists could shake up the affordable housing conversation (Governing)
San Francisco becomes first major U.S. city to propose eliminating parking minimums (Quartz)
How autonomous vehicle companies stack up on safety (Business Insider)
Why isn't Mitch McConnell bringing up criminal justice reform? (Washington Post)
Snapping point: How architects fell under Instagram's spell (The Guardian)
---
Tell your friends about the CityLab Daily! Forward this newsletter to someone who loves cities and encourage them to subscribe. Send your own comments, feedback, and tips to hello@citylab.com.