The first thing Black Panther production designer Hannah Beachler did when she was creating the fictional capital city of Wakanda was to research the people. "Not the technology," she is quick to point out—though it is a futuristic city. The people.
"Technology is there to serve our lives, not for us to serve technology," Beachler said during an interview at the CityLab Detroit conference.
It took ten months and 500 pages to design Golden City, the thriving Afrofuturist capital of Wakanda. The result is a stunning, complex metropolis that has delighted urbanist nerds and city-dwellers alike. Behind it all is Beachler, a production designer whose job is to act as "cinematic architect" and to create the "landscape of a story."
In revealing the process behind her urban depictions in both Black Panther and another movie by writer/director Ryan Coogler, Fruitvale Station, Beachler articulates a vision imbued with social responsibility that would excite even the most thoughtful professional city builders.
Although Golden City, for example, is brimming with dazzling technologies from kinetic-absorbing bodysuits to holographic self-driving cars, Beachler thinks the reason the city charmed so many viewers was because she emphasized human connection in her design.
"You know what's keeping us together: the connectivity of people, not the connectivity of users. We're not users; we're people, but we've convinced ourselves that we're users," she said. "So I took all of that, and I just chucked it out of Wakanda, because the people were the most important thing about it, and we're forgetting it. And I think that's why people responded to Wakanda on this massive level: people."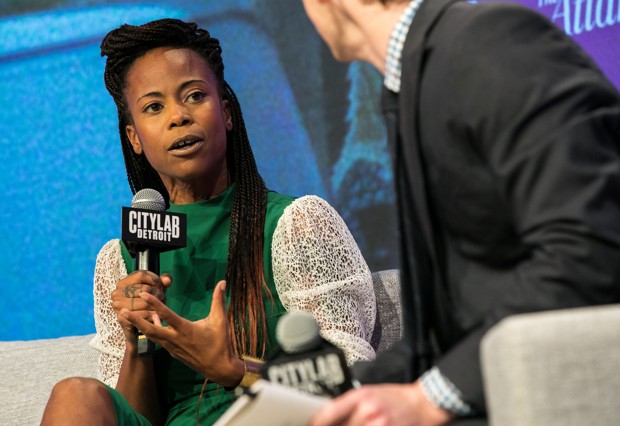 Another element she emphasized in both films was transportation. In Fruitvale Station, set in real-life Oakland, it's the BART metro system, which is an essential part of where the real-life tragedy unfolds. In Wakanda, it's the magnetic levitation trains and street cars powered by vibranium, the wonder-metal stronger than steel.
[Transportation is] such an important thing to Ryan, we talk about it for every movie it's in, there's a train in every movie. It's important because of access and how that becomes a domino effect. And we all have to remember at the end of those dominoes falling, there's human beings. …

So it's like, you know, in certain areas in Oakland, you can't get to the BART easily.  So … you've got to take a bus to get to the BART to get to work.

Now you've just wasted three hours of your day, now you need a babysitter for three more hours, now your income is less when you're only making $7 an hour and your check is $195 after taxes, right? You're paying a babysitter, you're doing all of these things.

So I think transportation, public transportation, for some people, it's a very complex thing, it defines their lives, it defines what time they go to work because it's all on a schedule.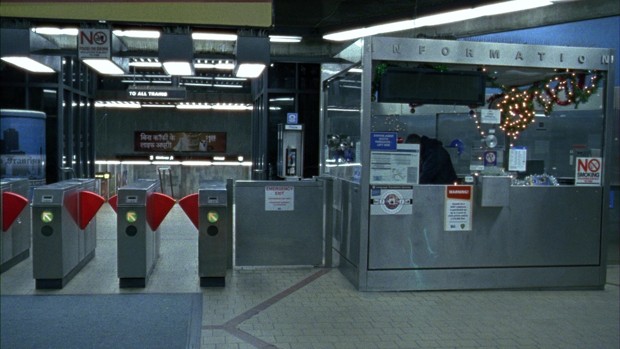 In Black Panther, the streetcars—futuristic as they were—were designed to become a more sustainable version of transit already popular in many African cities: buses known as trotros.
"To me, that was tradition. It's everywhere," Beachler said. "It's a familiarity. So the Wakandans didn't just chuck that idea, right, and like, 'We're going to put this sleek-like thing that you can slip off of, and it's this crazy Ferrari-looking thing.'
"They took the bus, and they just said, 'How do we make it so we're not letting off emissions? How do we make it so we don't have to have pavement, and when it rains, we don't flood? It sinks in.'"
Beachler's 500-page "Wakanda Bible," which she handed out to the cast, contained the history of Golden City and Wakanda, including names for all the buildings. There was one in particular that she emphasized: The records hall. Why select such a dry-seeming building as a centerpiece?
"Because [Wakanda residents] know everything about their past"—a privilege that real-world African Americans don't have—"and [that] will never go away again in this city."
"I felt that way because I never knew my history. I didn't know my ancestry, I didn't know how far back it went …That was truly the most important thing to me. I don't have that, but I could give it here in this fantastical world."